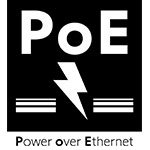 Innovative Control Over Motorized Window Treatments
With Power over Ethernet (PoE) technology, it's simple to integrate Somfy-powered motorized shades and draperies connected to PoE control systems to maximize the benefits that they provide, such as energy savings, privacy, comfort, and convenience for new or existing projects.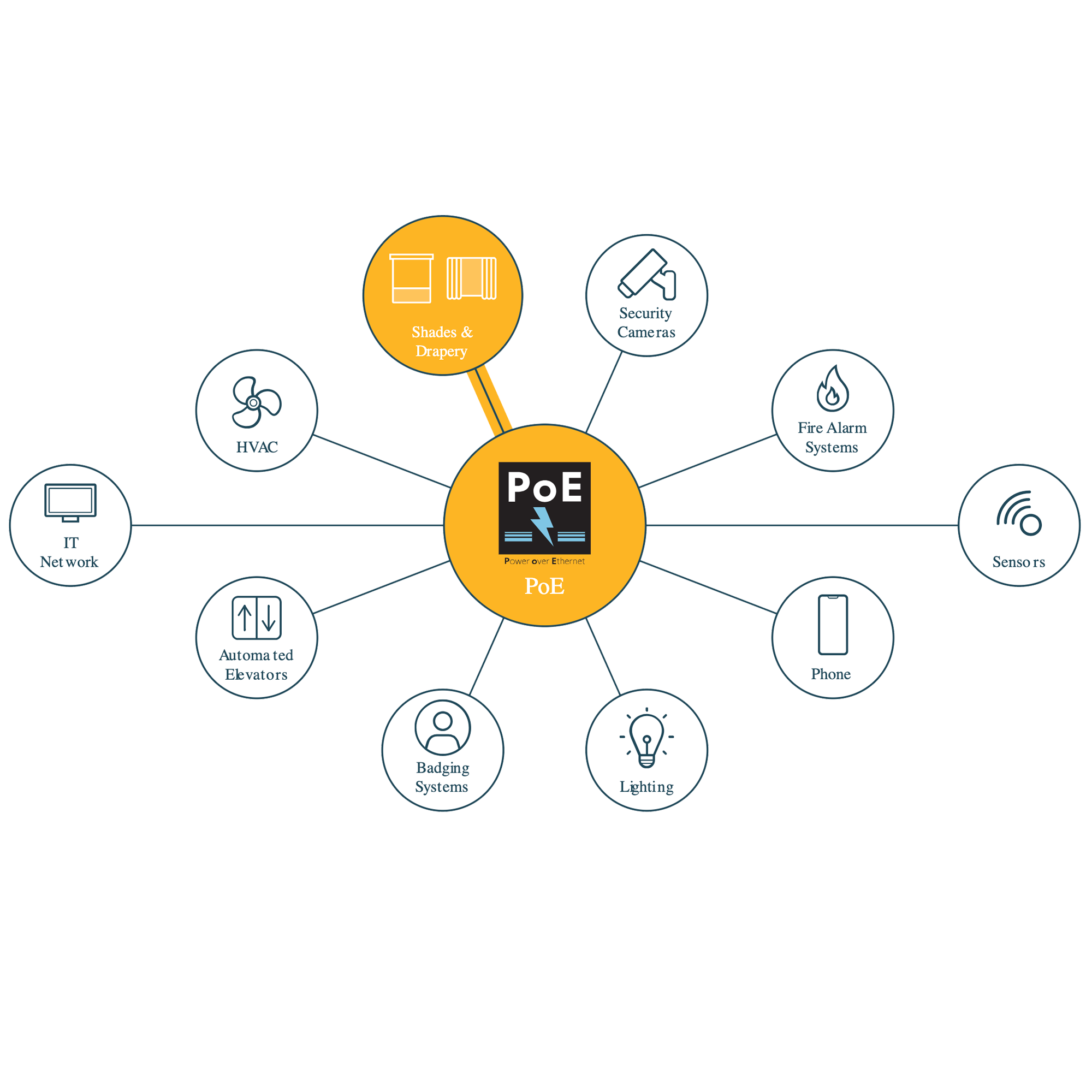 How does it work?
Power over Ethernet (PoE) distributes network signals and electrical power to transmit communication over standard low-voltage category cabling to various endpoints, including shades, draperies, LED lighting, HVAC controls, cameras and other networked devices in new or existing projects.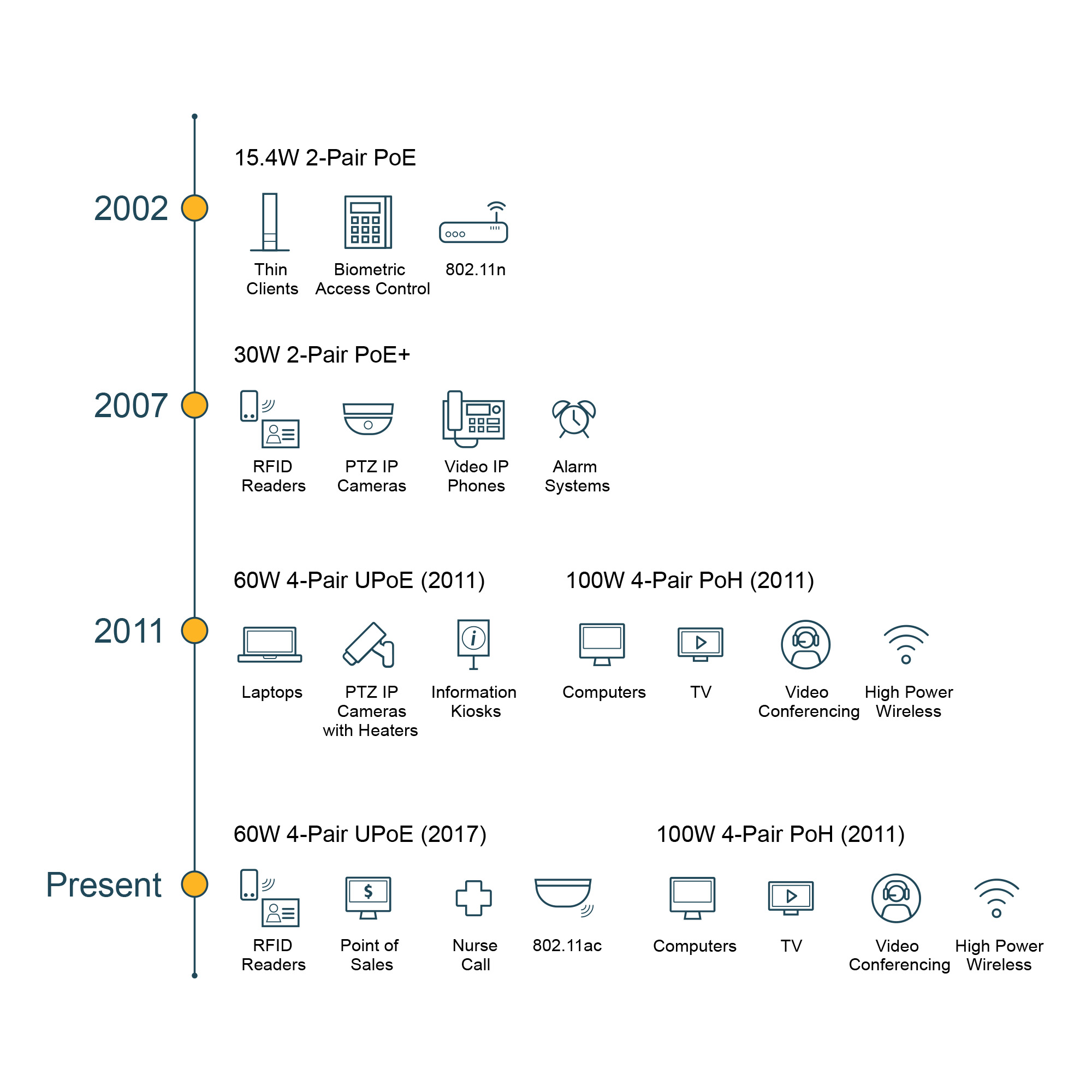 A Brief History
From 2002 to Today
What can PoE do for you?
Maintenance-free power of window treatments
The Sonesse 30 PoE meets the IEEE 802.3 at standard requiring only 30W and is directly powered by any PoE switch that meets this standard. No charging or eventual replacement of batteries required.
Time and cost savings during installation
PoE reduces the time and expense of having line voltage cabling installed.  CAT-5e network cables do not require a licensed electrician to install them and provide a convenient and reliable wired connection over traditional RF solutions.
Provides convenient commissioning options
Each motor has a built-in web interface available via any web browser for configuration. Somfy also offers the PoE Motor Configuration Software for ease of configuration of multiple motors over the network from a single interface.
Reliable secure protocol
Somfy PoE motors employ modern security and encryption standards.
Allows for simple integration
Direct integration to your favorite third-party control system via Somfy Synergy™ API without the need of additional hardware. 
Integration Partners

Learn More About the PoE Products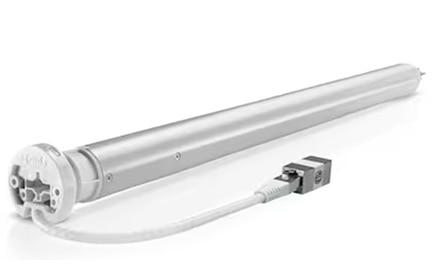 The Sonesse® 30 PoE motor provides innovative control of motorized window treatments using native Power over Ethernet, lowering costs and improving efficiency. Simple, direct integration to your favorite third-party control systems eliminates the need for additional hardware.
Learn More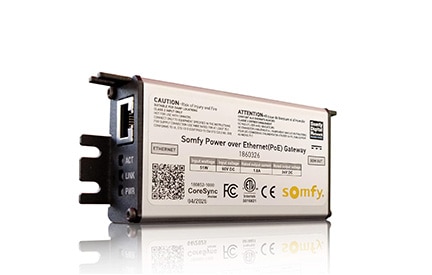 Compatible with third-party PoE control systems. Distributes power and data to shade and drapery motors. Simple 'Plug and Play' solution. Compact form factor with convenient mounting tabs.
Learn More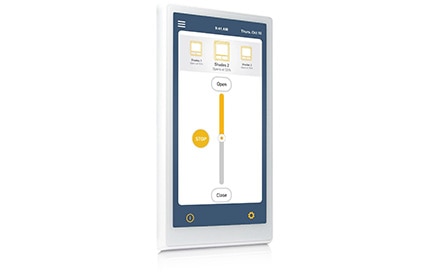 Control up to 20 Somfy PoE Gateways individually or as groups. Dedicated control for PoE network for motorized shading and drapery. Intuitive two-way communication provides position status feedback. Offers display style selections and screen saver upload for a custom user-experience.
Learn More (White Edition)
Learn More (Black Edition)