The Somfy Expert Program takes what you may already know about Somfy to new heights. By partnering with our fabricators, we have developed an enhanced program that provides product training and tools designed to create more sales opportunities. Those that commit to the program and successfully incorporate Somfy motorization solutions into their business will have access to the new and exciting membership benefits identified on the chart below. As your Somfy motor sales increase...so do your membership benefits!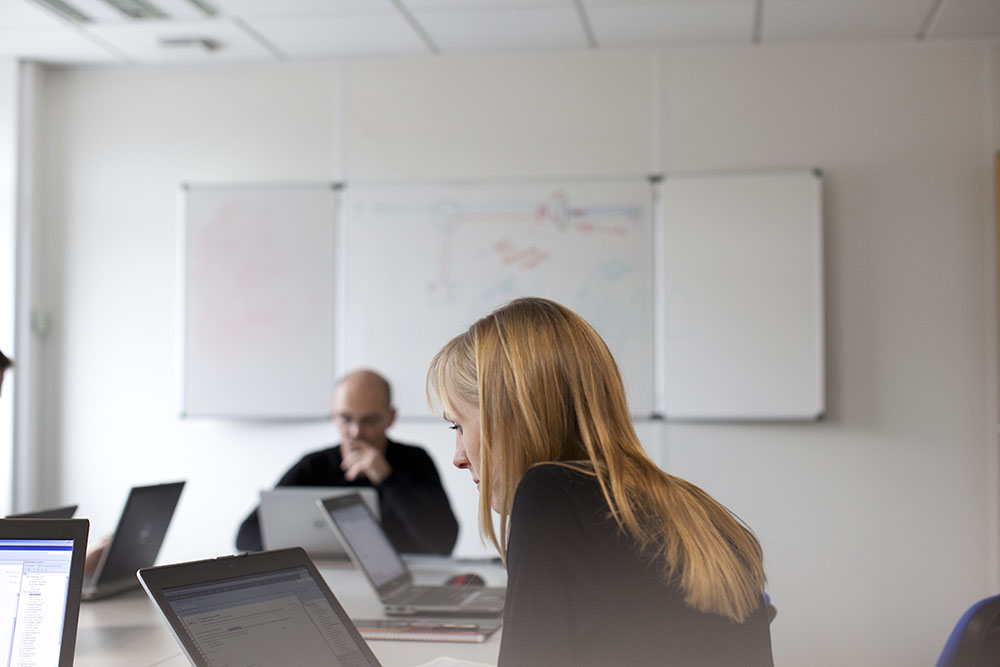 GET EXCLUSIVE ACCESS TO
E-LEARNING
Broken down by market segment, up-to-date product information, downloadable reference materials, and much more.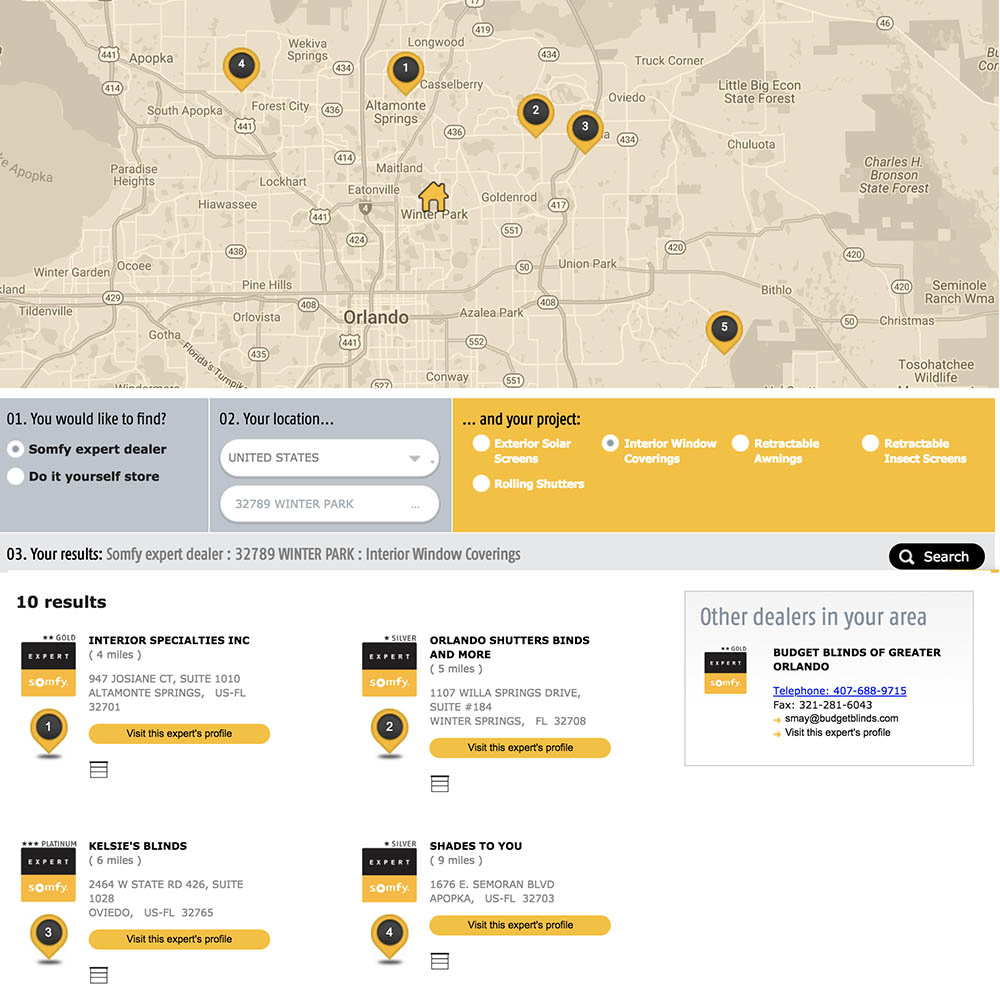 Get your business listed
SOMFY'S DEALER LOCATOR
As a Somfy Expert, your company will also be featured as a result on Somfy's dealer locator when consumers search for motorization dealers in your area. You also gain the ability to customize your listing through your own mini-webpage. This added service will distinguish you from competitors and drive more leads your way!
Somfy Training
For more than 25 years Somfy has developed training programs intended for the professional installation of motorized interior window coverings, awnings, exterior solar screens and rolling shutters.
With courses online and in person, Somfy offers the training necessary to get you up and running.
Learn More